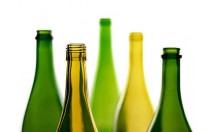 Bottles

Smart Trade and our e-shop vaza.gr have as their primary target the upgrade and the safety of your products. That is why we provide you all kind of bottles that can find in the marketplace (glass, plastic, aluminum) to pack wine, olive oil, liquor, essential oils, juices, perfumes etc. Combining quality and price, our products are off-the-shelf and that is our company's comparative advantage.
Smart Trade has a big variety of bottles in different shapes and sizes and in all the quantities you need. All of our bottles have the specifications required for the European market.
Choose the category you are interested in.